* agenda subject to change
08:15 AM - 20:00 PM
Registration Open
08:15 AM – 18:30 PM
GBTA Sustainability Summit

Driving Action on the Race to Net Zero

Register for the Conference and Sustainability Summit together and save €100!
Just add to your Conference registration or to only sign up for the Sustainability Summit
09:00 AM – 17:00 PM
Travel Risk Management Bootcamp: Understanding and Implementing ISO31030 Register Here Learn More >>
14:00 PM - 17:00 PM
Committee Meeting
17:00 PM - 18:00 PM
First Timers In this session we welcome first time attendees of the Conference to join us and hear from the GBTA team and industry peers how to get the most from your Conference experience - offering both buyer and supplier perspectives. Find out more about the tools that are on offer to support you and get some top tips from the panel. Don't forget your business cards as this session will also provide attendees the opportunity to learn more about GBTA member benefits and will feature a 'facilitated networking session' helping you to broaden your business network and make those important connections. We strongly encourage all first time attendees to take part!
18:00 PM - 19:30 PM
Welcome Reception Delegates will have the opportunity to network at the Welcome Reception, catching up with long-time contacts and making new ones.
07:00 AM - 19:00 PM
Registration Open
06:30 AM

Morning Running Tour of Brussels. Secure your space here >>

Distance and Pace: 5 km tour at pace 6 min/km and 7 km tour at pace 5.30 min/km.

Starting Point: Square – Brussels Convention Centre

07:30 AM - 08:30 AM
Express Buyer Breakfast
08:00 AM - 09:00 AM
Expo open
09:00 AM - 10:30AM

Opening Main stage

Welcome to the Conference

Opening Keynote
As leader of the Directorate for Mobility and Transport there are few speakers more qualified to share the EU's vision for the future of business travel. Henrik will share how the Commission is supporting Europe's return to travel; investment and sustainability, particularly as it relates to the business travel sector.

Speaker:
Henrik Hololei, Director-General for DG MOVE European Commission

---

Industry CEO Panel
Industry leaders from air; TMC and technology will share their reflections and forthcoming plans as the world reconnects. But what will be different and what are the opportunities and challenges for business travel in a post pandemic world.

Moderator:
Suzanne Neufang, CEO GBTA

Panel:
Chris Galanty, CEO – Corporate Travel FCTG
Harry Hohmeister, Member of the Board Global Markets & Network, Lufthansa Group
Charlie Sultan, President, Concur Travel, SAP Concur

---

Getting to Grips with Ground
Ground transportation and intermodality is becoming an increasingly important part of corporate sustainability and travel programme particularly with regard to the last mile. Hear from key players in space on exciting new developments and how planners and the industry needs to respond.

Speaker:
Timothy Arnold, Regional General Manager, FREE NOW for Business
Stefanie Berk, CMO, DB Fernverkehr

10:30AM - 11:15AM
Networking Break
11:15AM - 11:30 AM
Moving time
11:30 AM - 12:15 PM
Education Sessions
12:15 PM - 12:30 PM
Moving time
12:30 PM - 13:15 PM
Education Sessions
13:15 PM - 13:30 PM
Moving time
13:30 PM - 15:00 PM
Lunch in expo
15:00 PM - 16:00 PM

The Big Idea: Travel and The Law of Attraction
Taking care of business means taking care of talent. But talent is hard to come by, and even harder to attract when an industry loses its lustre.How do we make travel sexy again? How do we make it a reason people want to work and travel for an organisation, or indeed join the industry itself?

This year's Big Idea will address this existential issue - shifting the perception of travel to the benefit of corporates, travellers and our entire industry.

Table discussions will explore the tools to support this image shift; including D&I, modern technologies, traveler well-being, and sustainability.

Made Possible by


Moderator:
Chris Elmitt, CEO, Livve

Panel:
Carol Fergus, Director of Global Travel, Events and Ground Transportation, Fidelity International

16:00 PM - 16:30 PM
Networking Break in expo
16:30 PM - 16:45 PM
Moving time
16:45 PM - 17:45 PM
Main stage - Re:Imagine: Inspirational Speaker
18:00 PM - 19:30 PM

Media Cocktail Party

Invite only – more info

19:30 PM - 12:00 AM

Big Night Out

Join us at Brussels' notorious night spot, Claridges, for our first Big Night Out in three years. Food and drinks will be served on arrival, so everyone will be well refreshed and ready to hit the dance floor as we put on the ultimate music throwback. The evening will be a celebration of reconnecting and being back together in person, you don't want to miss it!

Made Possible by
07:30 AM - 13:30 PM
Registration Open
07:30 AM - 08:30 AM
Express Buyer Breakfast
08:00 AM - 09:00 AM
Expo open
09:00 AM - 09:45AM
Education Sessions
09:45AM - 10:00 AM
Moving time
10:00AM - 10:45AM
Education Sessions
10:45 AM - 11:00 AM
Moving time
11:00 AM - 11:45 AM
Networking Break in expo
11:45 AM - 12:00 PM
Moving time
12:00 PM - 13:15 PM

Closing Main stage - (Re) Create

All Hail the Innovators
For centuries innovation has transformed travel from modes of transport to all aspects of the distribution; booking; communicating and payment processes, not to mention how we actually collaborate and meet. But how can these transformational technologies and inventions be harnessed and incorporated into a travel programme successfully and what do the innovation watchers see coming down the track.

---

Building the Workforce Back Better
The past three years has seen a tidal wave of talent leave the travel industry, transferring skills to other sectors. So how can we as an industry attract not only them back but the brightest and best entering the workforce

Speaker:
Steve Boswell, Corporate Talent Development Manager for Europe, Enterprise Rent-A-Car
Lynne Griffiths, CEO, Sirius Talent Solutions
Yvonne Moya, Global Travel & Mobility for Randstad

13:15 PM - 14:30 PM
Lunch in expo
WHERE IS THIS YEAR'S GBTA CONFERENCE 2022 – BRUSSELS IN PARTNERSHIP WITH VDR LOCATED?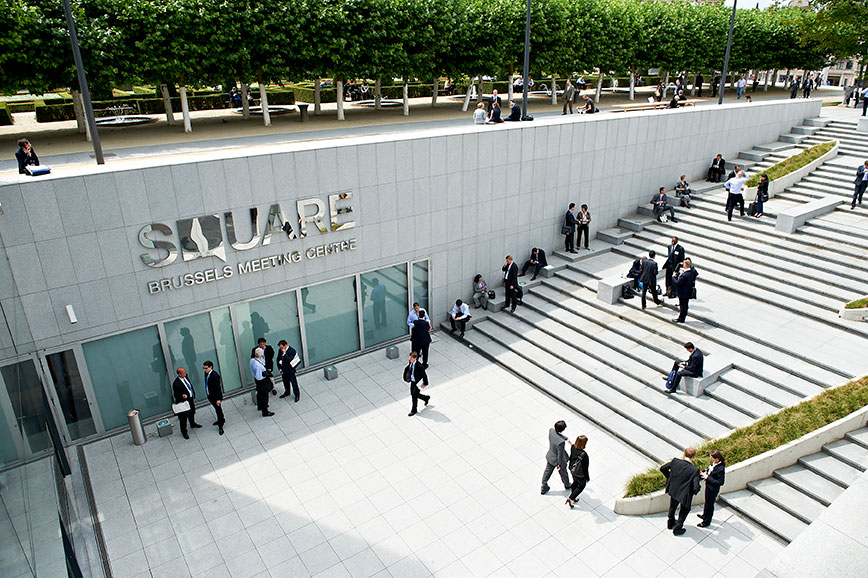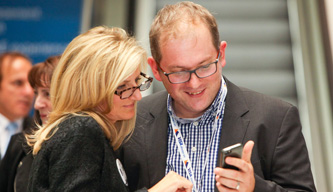 I HAVE MORE QUESTIONS. WHERE CAN I LEARN MORE?