Make the Most of Your Conference Experience
GBTA + VDR Europe Conference 2023 – Hamburg is almost here! Take advantage of these helpful tips to make the most of your time in Hamburg. Follow us on social media for upcoming announcements and share your photos & favorite memories using #GBTAVDR23. 
CCH – Congress Center Hamburg
Congressplatz 1
20355 Hamburg
Train tickets with Deutsche Bahn
Deutsche Bahn are delighted to offer attendees cheap & climate neutral travel options valid from 12-18 November, these will be valid 2 days before/after the conference.
Tickets are Germany-wide available for 47,90 € first-class, full-flexible (no fix train-connection), valid 2 days before/after the event
This offer is not available across borders due to the different railroad companies.
Tickets are Germany-wide available for 47,90 € first-class, full-flexible (no fix train-connection), valid 2 days before/after the event (12-18 November)
The City of Hamburg is pioneering the adoption of e-taxis with more than 350 available in the city, so grab a green taxi if you can.
Mobile App 
Download the GBTA + VDR Europe Conference 2023 – Hamburg and make appointments, view education sessions and start making your plan!  
Visit the Apple App Store or Google Play Store and download the GBTA App
Search for "GBTA VDR Conference " in the GBTA App
Click the download icon to the right of the event name (a downward arrow icon)
Input your first name, last name and email address that you registered with
Input the six-digit verification code sent to your email and/or mobile phone
We'll also be using the Mobile App for polling and satisfaction surveys during Convention sessions– make sure you download the app in advance, add sessions to your schedule, so you can participate and make your voice heard. 
Enable push notifications for updates on the latest GBTA + VDR Europe Conference 2023 – Hamburg announcements. If you have trouble logging in, please reach out to the enquiries@gbta.org  
Made Possible by: 

Registration & Badge Info
Main Registration – Foyer 3
Tuesday 14 November – 9:00AM – 8:00PM
Wednesday 15 November – 8:00AM – 6:00PM
Thursday 16  November – 08:00AM – 2:00PM
Please be sure to bring your confirmation email with you for a speedy badge pick-up process.
If you have changes or need further assistance upon arrival, please visit the Help Desk at the Main Registration counters or email enquiries@gbta.org  .
Made Possible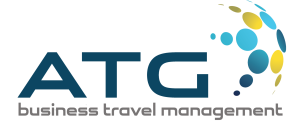 Check Out Get Pica – Launching Post Event
Get any photos taken by our on-site photographer of you delivered directly to your inbox with Get Pica after the Conference! 
1. Download getPica app through the Apple App Store, Google Play Store or access through getpica.com 
2. Create an account
3. Enter our event code – GBTAVDR23
4. Take a selfie so it can recognise your face – no one will see it
5. See the photos of you right after Conference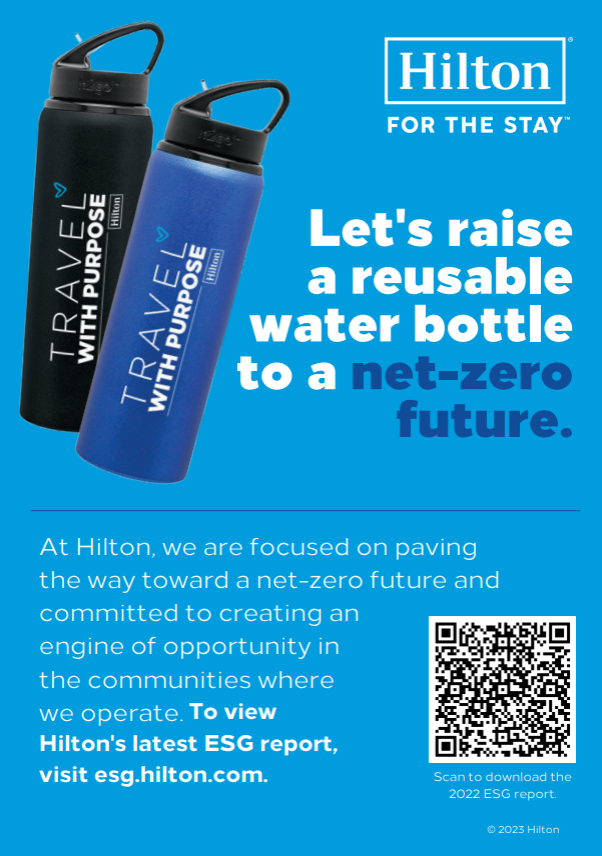 We will have water bottles to reduce single use plastics. There will be filling stations throughout the conference area. 
Main Stage
Registration area
Expo
Foyers of Levels 1 and 2
Made Possible by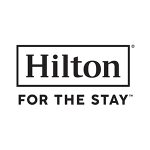 Industry Voices
Also onsite will be the GBTA Broadcast Studio, live interviews will be conducted with the business travel industry's top executives, influencers and thought leaders.
These unique media opportunities put a spotlight on the industry and leaders who share their thoughts, trends challenges and insights on the business travel sector.
Made Possible by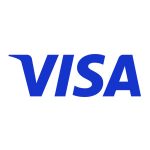 Morning Running and Brisk Walking Tour of Hamburg
Date: Wednesday, November 15, 2023
Time: 6.30 am
Starting Point: CCH – Congress Center Hamburg
Go! Running Tours are delighted to invite delegates of GBTA + VDR Europe Conference 2023 – Hamburg  to join our morning running and brisk walking tours in Hamburg starting directly from the CCH – Congress Center Hamburg.
Lace-up and discover Hamburg in a sustainable and healthy fashion with Go! Running Tours. Starting at the CCH – Congress Center Hamburg, GBTA delegates will feel Hamburg waking up in a healthy fashion, all the while your guides will share historical and cultural insights of the city.
We offer three options to kick start your morning. If you would like to run, you can choose between a 5 and 7 k running tour. If you would like to start your morning with a brisk walk, we have a 3k tour. We stop along the way and there will be plenty of opportunities to network and take in the local area – its fascinating history, its vibe and its beauty.
Distance and Pace: 3 km brisk walk, 5 km tour at pace 6 min/km and 7 km tour at pace 5.30 min/km.
Made Possible by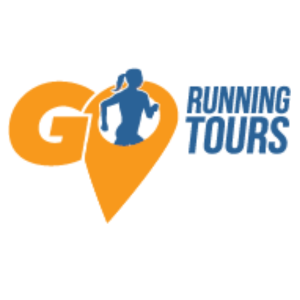 Wear whatever you feel comfortable doing business in! Business or Business Casual is the norm for during the day and the Welcome Reception. 
Big Night Out  It's a party, so wear your finest frocks and dancing shoes. If you fancy going above and beyond, bring sparkles, sequins and a shine to the night!
GBTA recognises the importance of peer networking and best practice sharing.  Join GBTA and your fellow buyers for an exclusive networking session over breakfast on 15  November 8am - 9am in the Networking Lounge in the Expo.
Are you a first-time attendee, a young professional, who recently transitioned into the business travel sector or returning professional? Get the most out of your Conference experience with the Connect First programme.
Keep an eye out for more information about the Connect First open house, lounge, and more!
Credit cards like VISA, Mastercard, American Express and Diners Club are widely accepted. At ATM machines all over Germany,  money can be withdrawn using debit and credit cards.
The schedule for the Education sessions is below. The session names, descriptions, and speakers can be found in the mobile app.

Adding a session to your schedule does NOT guarantee a seat in the room. This only adds it to your personal schedule. Seating is on a first come, first serve basis.
Tuesday 14 November
1:00 PM 1:45 PM Education Session
3:30 PM 4:15 PM Education Session 1
Wednesday 15 November
11:00 AM 11:45 AM Education Session 2
12:00 PM 12:45 PM Education Session 3
Thursday 16 November
11:30 AM 12:15 PM Education Session 4
12:30 PM 1:15 PM Education Session 5
At the conference exhibitors will reconnect and showcase new services and products with business travel professionals in the Expo Hall. Buyers and suppliers continue to rely on valuable face-to-face meetings to maintain industry relationships and discover new business opportunities.
Tuesday 14 November 
5:30 PM 7:30 PM Welcome Reception
Wednesday 15 November 
8:00 AM 9:00 AM Expo and Breakfast
8:00 AM 9:00 AM Express Buyer Breakfast
10:15 AM 10:45 AM Networking Break
1:00 PM 2:30 PM Lunch
3:30 PM 4:00 PM Networking Break
Thursday 16 November 
0845 – 1000 – Expo and breakfast
11:00 AM 11:30 AM Networking Break
1:15 PM 2:30 PM Lunch
Suppliers, don't forget to visit our Expo Selection Booth to select your space and grab a premium spot for next year's Conference! 
Don't miss the ten new entrant exhibitors on the expo floor this year! These are our newest first-time exhibitors to GBTA + VDR Europe Conference. Make sure to visit those booths to learn about new products and services to help you and your company succeed.
All Centre stage and education sessions will be delivered in English.
Hamburg is on CET (Central European Time) 1 hour ahead of GMT
GBTA in Europe is built on a network of established European association partners who abide by the same principles >>  
Learn More
Many of our partners include membership of GBTA in their own membership packages. If you are a member of a partner association, either check with the association or begin the registration process to view the cost, if any, of GBTA membership. Note, all memberships of partner associations are verified. >> 
Learn More
Keep your finger on the Conference pulse with up to the minute updates on social media. Don't forget to have your say on: #GBTAVDR23
Sustainability Initiative and Greening Conference Efforts
Come meet the GBTA Sustainability team at the GBTA members zone located in the Expo to learn more about the GBTA Foundation and how GBTA is championing climate action in business travel.
For more information on our Greening Conference Efforts, visit our Green Initiatives' page
More Info - Think Tank Session : Peer-to-Peer Interactive Workshop on Climate Action
Think Tank Session : Peer-to-Peer Interactive Workshop on Climate Action
This session is made possible by HRS.
November 14, 2023 | 4:30 PM-5:15 PM
Participants should arrive prepared to connect with other Conference attendees to share the progress they're making in their companies, identify opportunities for continued progress on emissions reduction, and, importantly, highlight areas of friction for which breakout groups and industry experts can generate collective potential solutions. Participants should bring a device for digital polling and familiarize themselves with the GBTA Foundation Report: Managing Emissions from Business Travel Programs: Overview of Corporate Best Practices. Questions about the session? Contact sustainability@gbta.org
Log on details - GBTAVDR23
Password - ManyVoices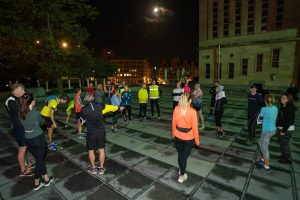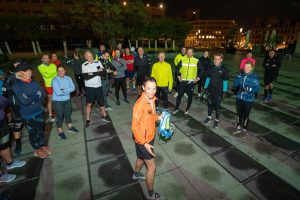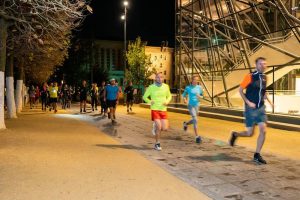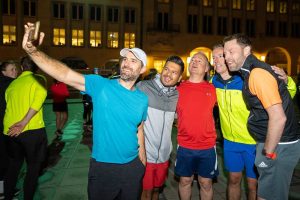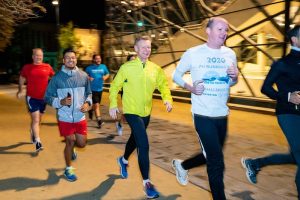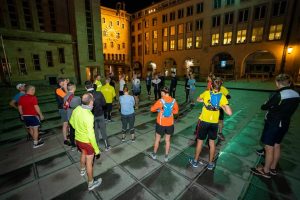 Connect First Open House  
Date & Time: Tuesday 14 November | 12:00 PM 1:00 PM 
Location: Hall E
As a first time attendee or someone who is looking to learn more about Conference, you are invited to attend the Connect First Open House. 
Here you will have the chance to- 
Get to know GBTA and the Conference
Learn tips and tricks on how to get the most out of the Conference
Network with other new attendees, make a new connection right from the start in Hamburg
Connect with seasoned GBTA attendees and leadership
 2023 Welcome Reception
Date & Time: Tuesday 14 November from 5:30 PM 7:30 PM
Location: Expo
Join us immediately following the  Sustainability Think Tank Session for the Conference Welcome Reception in EXPO. The Welcome Reception is included with all Full Conference registrations. 
*Badges are required for entry. Please see the registration desk before coming to the EXPO.