Explore the 2023 speakers below and stay tuned for more announcements coming soon.
Explore the GBTA + VDR Europe Conference 2023 – Hamburg  speakers below and stay tuned for more announcements coming soon.
Ric Salmon
Director at ATC Management, and CEO of the award-winning livestream business Driift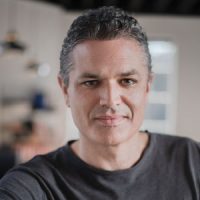 Director at ATC Management, and CEO of the award-winning livestream business Driift
Caroline Strachan
Managing Partner, Festive Road
Caroline's career includes leadership roles at Cisco, Yahoo, AstraZeneca and American Express.  Caroline sits on the GBTA Foundation board, co-leads the network Women At Work and delivered the TEDx "Why gender equality is not just about women"
LinkedIn: https://www.linkedin.com/in/carolinestrachan/
Website: https://festive-road.com/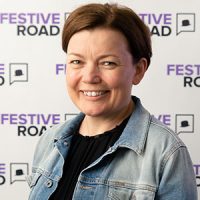 Managing Partner, Festive Road
Stephan Baars
President & CEO, BCD Travel
CEO, BCD Group
Stephan oversees all of BCD Travel's commercial, financial and operational functions. He sets the company's strategic direction to fulfill its mission of helping people and companies travel smart and achieve more. 
A native of Hanover, Germany, Stephan has three decades of executive leadership experience in the telecommunications, oil and gas production, business travel and investment sectors. He believes that client focus lies at the heart of successful enterprise. And that investment in people and innovation, long-standing relationships with business partners, and a clear-eyed perspective on the industry are equally as vital.
Stephan returned to BCD in 2023 from his position as CEO of BORON, the private investment company of BCD's founder, John Fentener van Vlissingen. Previously, Stephan spent 14 years as BCD Travel's Global Chief Financial Officer and Managing Director (and subsequently Chairman of the Supervisory Board) for Germany, BCD's largest European market.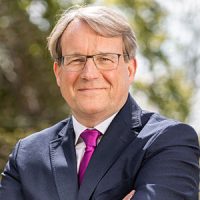 President & CEO, BCD Travel
CEO, BCD Group
Pär Johansson
Pär is the initiator and leader of the Glada Hudik theater. A theater where the developmentally disabled and the normally disabled act together on stage.
In addition to sold-out Sweden tours with "Elvis" and "The Wizard of Oz", the Glada Hudik Theater's journey includes appearances in New York, the feature film "How many lingonberries are there in the world?" and the popular commercial character ICA-Jerry.
In 2020, the hit film "Catwalk" was released in cinemas.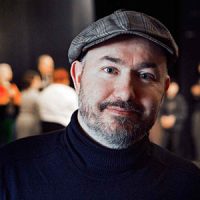 Leader of the Glada Hudik theater
Roy Golden
CEO and founder of Travelin.Ai
Roy Golden, CEO and founder of Travelin.Ai, a cutting-edge business travel platform born out of his frustration with outdated systems. His vision: A business travel solution that truly reflects people's modern lives, work, and travel. Before Travelin.ai, Roy was the Commercial Architectural Sales Lead for Cisco Systems in the Nordics & Benelux. Roy has lived in Germany, US, UK, and now resides in Norway with his wife and two daughters.
CEO and founder of Travelin.Ai
Sue Jones
Global Meetings and Travel Manager – Ingka Group
Sue joined Ingka Group as Global Meetings and Travel Manager on 1st June 2021 bringing nearly 20 years' experience in the travel and meetings industry from both the agency and corporate side. While previously based in the UK, Sue and her partner relocated to Malmo, Sweden almost two years ago. Prior to Ingka, Sue spent the last 8 years responsible for travel, corporate events, hospitality and travel procurement in the financial services industry. Sue strives to enhance the co-worker experience through providing the right tools & knowledge to effect 'Responsible Meeting and Travel', which focusses on individual travellers balancing cost vs sustainability vs wellbeing when making decisions on meeting and travelling.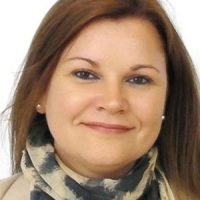 Global Meetings and Travel Manager – Ingka Group
Dennis Vilovic
Founder and Co-CEO at TROOP
Dennis is a tech entrepreneur and global citizen - he has lived in 9 different countries on 3 different continents advising governments and businesses on how to increase efficiency through technology and data. His extensive international exposure has equipped him with a deep understanding of diverse cultures and markets, allowing him to bring a global perspective to his entrepreneurial endeavours. With his expertise, Dennis is committed to driving innovation and empowering organisations to optimise their operations through cutting-edge technological solutions 
Fuelled by a vision to revolutionise the process of organising global meetings and events, Dennis founded TroopTravel (now TROOP) with co-Founder Leonard Cremer.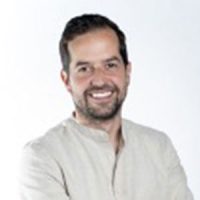 Founder and Co-CEO at TROOP
Axel Mueller
Amadeus Cytric
Regional Vice President
Axel Mueller is Regional Vice President at Amadeus' Cytric unit. In this role he is responsible for Amadeus P&L in the DACH region and leads commercial teams across DACH. Including Strategic Global Accounts headquartered in the regions.
Previously, Axel served at as Head of International Expansion at Traveltainment and in various commercial and strategic roles at Amadeus in Madrid and Frankfurt.
Axel graduated from the University of Bamberg and Barcelona with a B.S. in business administration and international management. He is married, has three children and is based in Sophia-Antipolis (France).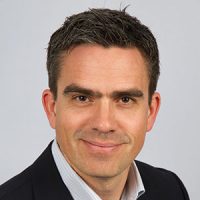 Amadeus Cytric Regional Vice President
Jason Clarke
CCO
Travelport
Jason was appointed to his current role in September 2018 and is responsible for leading Travelport's Travel Partners organization globally
Jason's remit covers commercial accountability for all providers of air, car, and hotel content. In addition, he leads the commercial sales efforts for our digital and airlines solutions, business intelligence and digital media business units.
Jason has spent more than 30 years in the travel and technology sector, and over 15 years at Travelport. He has a wealth of industry knowledge and commercial experience, having previously lead the global agency sales organization, the global customer service and operations organization, and played a key role in the acquisitions and merger of businesses that formed Travelport. Prior to Travelport, he held senior roles at Sabre and Thomas Cook.
Jason is passionate about customers and employees. He has delivered business growth and customer service improvements over his tenure, built on strong and strategic business relationship and has initiated leading talent development programs to drive employee engagement and growth.
Jason is married to Amanda, with two children. His main interest outside of the office are golf and sport in general.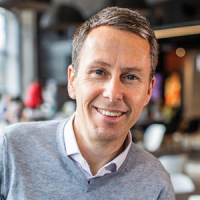 WHERE IS THIS YEAR'S GBTA + VDR EUROPE CONFERENCE 2023 – HAMBURG LOCATED?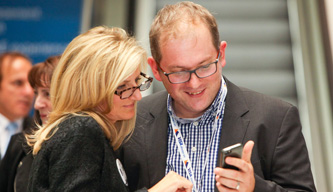 I HAVE MORE QUESTIONS. WHERE CAN I LEARN MORE?