Driving Action to Net Zero Business Travel
Brussels, 8 November 2022
Reducing emissions must be part of our game plan today to make sure we can still connect people and travel for business tomorrow.
GBTA will be hosting its first ever Global Sustainability Summit on 8 November 2022 in Brussels, focusing on Driving Action to Net Zero Business Travel.
This one-day, high-level event, will bring together experts, industry and policy leaders to outline concrete solutions to decarbonize business travel, in alignment with the Paris Climate Goals – and concurrently to the 27th UN Climate Summit (COP 27), taking place in Egypt from 7 to 18 November.
The Summit will foster connections and exchange by providing a forum for frank discussions about challenges and opportunities to drive climate action in the business travel sector.
The Race to Net Zero and COP27: how can industry lead the transformation
Decarbonizing business travel: opportunities for partnerships in driving impactful actions  
Levelling the playing field: reducing fragmentation and delivering data transparency
Financing the transition: driving investments alongside ESG performance
Building climate resilience: how to prepare for the impact of climate change on our sector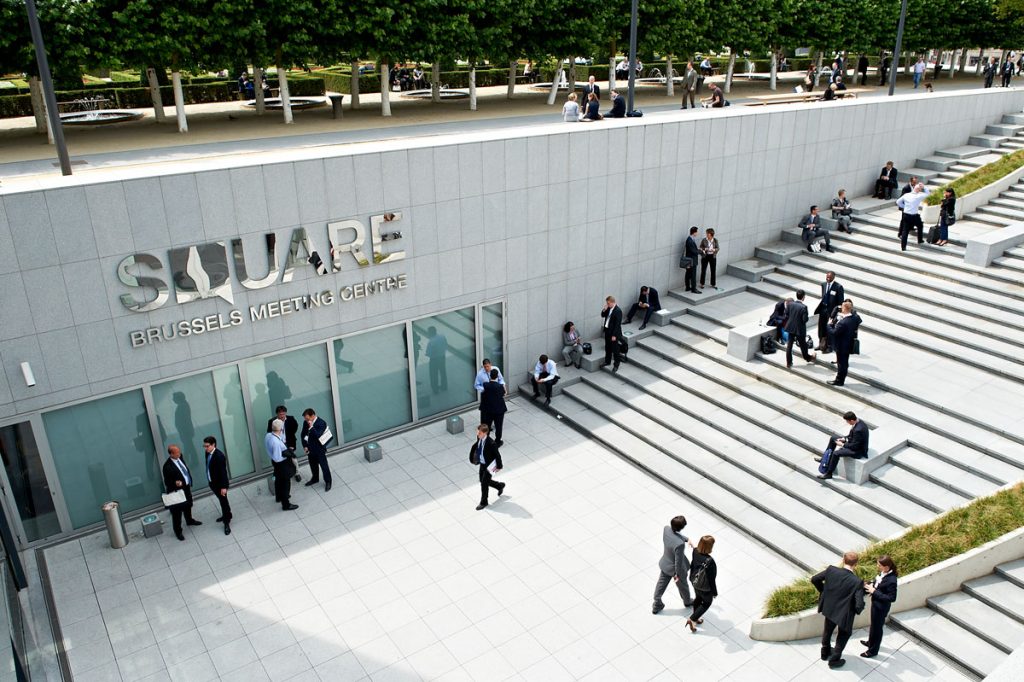 Square – Brussels Convention Centre
Mont des Arts/Kunstberg B-1000 Brussels
Situated on the imposing Mont des Arts with a broad vista over Brussels, SQUARE sits in the historical and cultural heart of the city, very close to the centre of European government.
GBTA, the Global Business Travel Association, will host its first ever Sustainability Summit in Brussels on Tuesday 8th November 2022 – focusing on focusing on decarbonizing Business travel and effectively calculating, tracking and reducing emissions. 
8:00am – 8:45am
Breakfast and registration
8:45am – 9:00am

Welcome Address

9:00am – 9:20am

Keynote Speech

9:20am – 10:00am

Opening Panel: Leading the Transition

What to Expect from COP27, and what role can business play in leading the transformation?

Moderator:

Panelists:

Paul Abbott, CEO, American Express Global Business Travel
MEP Ismail Ertug, Committee on Transport and Tourism, European Pa

rliament

Brune Poirson, Chief Sustainability Officer, Accor and Former French Secretary of State for the Environment
Denise Auclair,

Corporate Travel Campaign Manager, Transport & Environment

 

10:15am – 11:00am

Breakout 1: Green hospitality – how to navigate standards

Moderator:

Panelist:

10:15am – 11:00am

Breakout 2: Electromobility – how to bridge the gap

Moderator:

Panelist:

Zlatko Kregar,  

Policy Officer, DG Mobility & Transport, Sustainable & Intelligent Transport Unit

, European Commission

Thomas Neumann,

Policy Manager,

AVERE
Robin Loos,

Sustainable Transport Officer,

 BEUC

– The European Consumer

Organisation

 

 

10:15 am – 11:00am

Breakout 3: Switching to rail – how to encourage the shift

Moderator:

Panelist:

11:10am – 11:40am
Coffee/networking break
11:40am – 12:20pm

Increased scrutiny on scope 3.6 emissions – how to get accurate data? 

Moderator: 

Panelists: 

12:20pm – 1:00pm

Decarbonizing business travel: best practices to cut emissions

Moderator:

Panelist:

René Rühl, ASG Mobility Lead & Mobility Sustainability Market Business Partner, Accenture

Barbora

Vosahlova

, EMEIA Emerging Markets Travel, Meetings, & Events Operations Manager,

Ernst & Young

Albena Taseva, Nordic Strategic Sourcing Manager, Codan Forsikring

1:00pm – 2:00pm
Networking Lunch
2:00pm – 2:45pm

Net Zero Business Travel BEFORE 2050: can Sustainable Aviation Fuel really bring us there?

Sponsor Introduction:

Moderator:

Panelist:

Kim Carnahan,

Head of Secretariat,

Sustainable Aviation Buyers Alliance (SABA)
Maarten Dansen, Senior Manager, Corporate Responsibility, PwC NL
Chris Truss,

Sustainability Director

,

Reed & Mackay

,

A Trip Actions Company

2:45pm – 3:40pm

Think Tank Session (Part 1):

Turning ambition into action – what's next to green business travel?

Interactive session to develop a climate action plan for our sector

Moderator:

Rapporteurs

3:40pm – 4:10pm
Coffee and networking break
4:10pm – 4:25pm

Think Tank Session (Part 2):

Debrief and highlights of our climate action plan

Moderator:

4:25pm – 5:10pm

Sponsor Introduction:

Jason Long, Senior Vice President, Global Strategic Accounts, HRS

 

Keynote speaker:

5:10pm – 5:15pm

Closing remarks

5:30pm – 7:30pm
Networking cocktail
* agenda subject to change
Thank You to our Summit Sponsors!
Meet our Sustainability Summit Exhibitors, 8:00 to 17:30 in the Foyer Area
| | |
| --- | --- |
| Meet the experts | What they do |
| | From decarbonizing travel to championing diversity, inclusion, and equal opportunity in our workforce, we take our role as a member of the global community seriously. Learn about our commitment to our people, our customers, the environment, and more in our latest annual ESG report. |
| | At BCD Travel we ethically manage our environmental, social and financial responsibilities to ensure our ongoing business success—without limiting options for future generations. As part of that responsibility, we are committed to supporting our clients with products and services to help them build their own sustainable travel program initiatives. |
| BWH Hotel Group | BWH Hotel Group is a leading, global hospitality network comprised of three hotel companies, including WorldHotels® Collection, Best Western® Hotels & Resorts and SureStay Hotel Group®. This creates a global network of approximately 4,700 hotels across every chain scale segment, in over 100 countries and territories worldwide. |
| | ClimatePartner is a leading solution provider for corporate climate action: We combine individual consulting with a cloud-based software that is unique on the market. We help our customers calculate and reduce carbon emissions and offset residual emissions. This renders products and companies carbon neutral. |
| | Developed by and for MICE professionals, Climeet is an all-in-one platform that enables you to understand, calculate, manage and offset the carbon footprint of your events. It was created by Green Evénements, major sustainable consulting firm in the MICE industry, and South Pole, global climate solutions provider. |
| | At CWT we focus on business-to-business travel for employees. We make it our mission to bring the best customer experience to you and your employees. With our long history in travel we understand travelers and are continuously innovating our processes and tools to improve business travelers' experiences. |
| | Eurostar has been connecting people, places and businesses since we started operating over 27 years ago, offering fast and seamless connections between London and mainland Europe. With one flight the equivalent of up to 13 Eurostar journeys* when it comes to carbon emissions, we are proud to be the greener way to go. |
| | HRS is reinventing the way businesses stay, work and pay in today's dynamic global marketplace. HRS' advanced platform technology is extending its reach beyond hospitality to meetings, office space management, payment efficiency and crisis recovery. HRS is also recognized for its award-winning Green Stay Initiative, technology that helps corporate hotel programs achieve their NetZero target. |
| | SAP Concur solutions delivers on a relentless pursuit of what's possible into everyday travel, expense, and invoice processes – continuously providing new tools to automate and integrate them, so your people get more done and you get more control. With SAP Concur solutions, you'll move beyond yesterday's tedious tasks to keep your business running at its best every day. |
| | SkyNRG is a global leader in SAF since 2009. Our mission is to build up sustainable aviation fuel (SAF) capacity for aviation to meet its 2050 net zero commitment and in doing so, significantly reduce the industry's impact on our environment. |
| | Plan your next in-person meeting in minutes. |
| | Established in 1933 with a fleet of five aircraft, Star Alliance member Turkish Airlines has a fleet of 389 (passenger and cargo) aircraft flying to 340 worldwide destinations as 287 international and 53 domestics in 129 countries. |