Train tickets with Deutsche Bahn
 Deutsche Bahn are delighted to offer attendees of the GBTA & VDR Conference 2023 cheap & climate neutral travel options valid from 12-18 November, these will be valid 2 days before/after the conference.
Tickets are Germany-wide available for 47,90 € first-class, full-flexible (no fix train-connection), valid 2 days before/after the event
This offer is not available across borders due to the different railroad companies.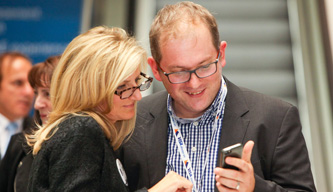 I HAVE MORE QUESTIONS. WHERE CAN I LEARN MORE?