The Corporate Travel Team Programme was introduced in 2015 to help companies like yours bring more members of your global travel buyer team to GBTA + VDR Europe Conference 2023 – Hamburg.
The programme has been a great success by providing travel teams with the opportunity to experience Europe's largest business travel conference.
Join us in Hamburg with your travel team. It's not just a conference, it's also an
opportunity to bring your team together saving you time, cost, and CO2 emissions.  Enjoy the convenience of engaging with colleagues, suppliers, and partners, under one roof.
But that's not all being part of this years conference is your hub for learning, growth, and innovation. Elevate your business with insights from top thought leaders, gain a competitive edge with the latest industry trends, and set your teams journey towards future success.  
And here's the best part: as you experience the conference, you're also making a positive impact on the planet.  One conference, multiple connections and GBTA are doing their bit too, we're taking big steps to reduce CO2 emissions and make every connection count.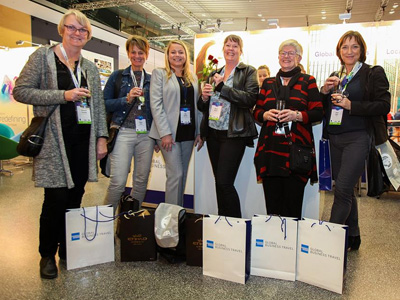 Take advantage of the GBTA Corporate Travel Team Programme.
Organisations with at least three paid registrations will receive
Unlimited complimentary buyer registrations for their team thereafter
One additional complimentary registration for any Human Resources or Risk and Security colleague within their organisation
Bring your entire team
for an affordable price with the Corporate Travel Team Programme.