I agree to receive communications from GBTA and understand I may update my preferences at any time, or opt-out of communications from GBTA, as referenced in the Privacy Policy.
Register Now for Hamburg
Final Price Break Ends 27 October
14 – 16 November 2023
Register by Friday 27 October to Save
MAIN STAGE : Finding the Balance Between Corporate Needs & Traveller Expectations and #GBTAVDR23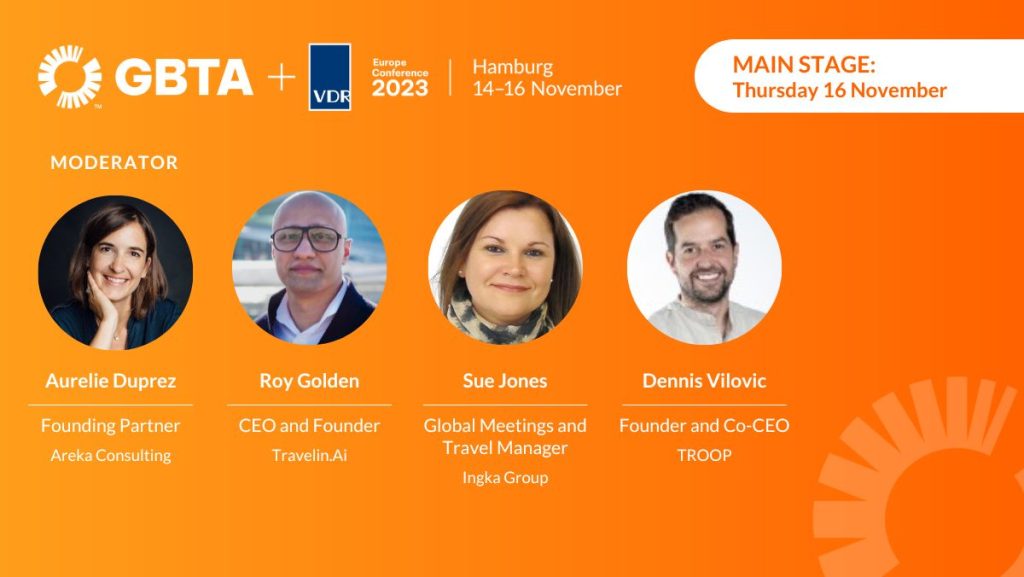 This main stage session promises to be engaging and enlightening; it will reflect on the evolving landscape of business travel and provide fresh perspectives on the factors shaping the future of corporate travel.
Our panel of industry experts will share their invaluable insights and experiences, diving into the evolving traveller expectations and offering strategies for corporations to effectively adapt and support these changes.



Keynote Announcement
Music Veteran Ric Salmon to Share Insights in Hamburg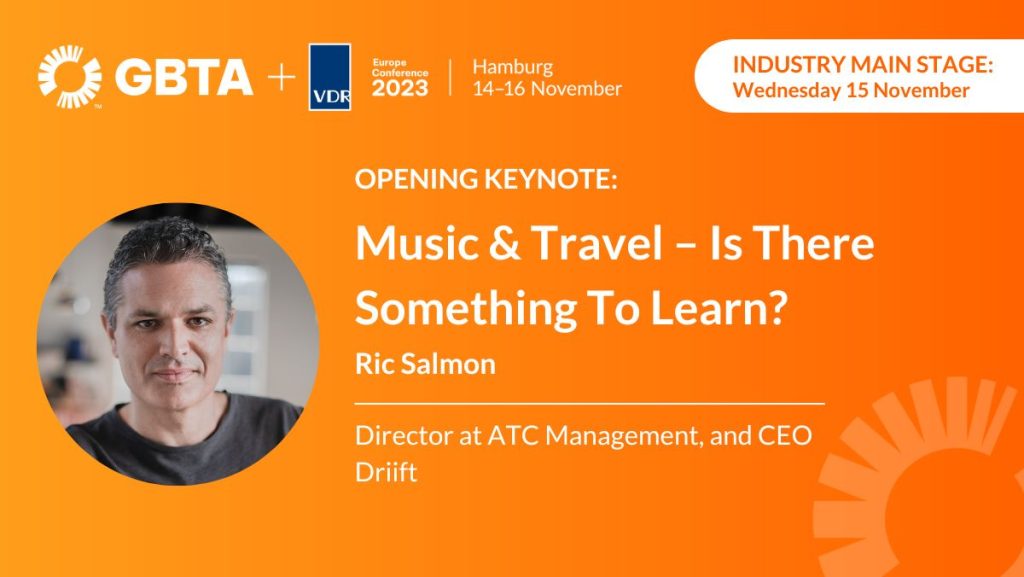 Renowned music veteran, Ric Salmon, will join us to share his unique perspective on the transformative journey of the recording industry and how it adapted to survive during a pivotal period.
During this keynote session in Hamburg, Ric Salmon will draw parallels between the music industry's evolution and our own industry. He will delve into the lessons learned from the music world's journey, exploring how technology, changing consumer behaviour, and evolving business models reshaped an entire industry. 
Industry Insights from 2022 Broadcast Studio Interviews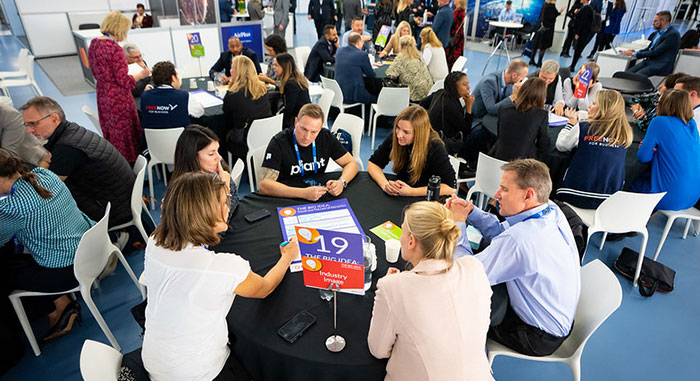 Touting the Benefits of Attendance
Need to convince your boss to send you to Hamburg?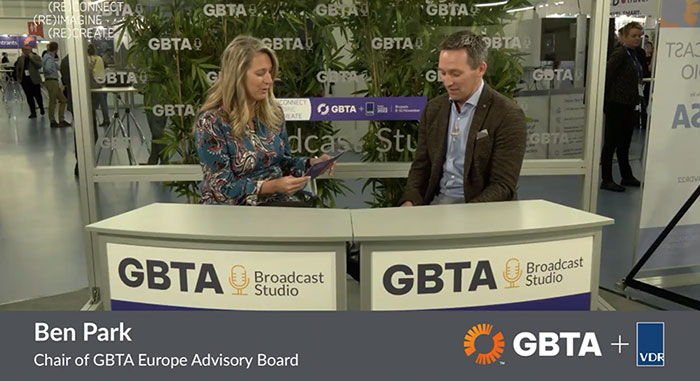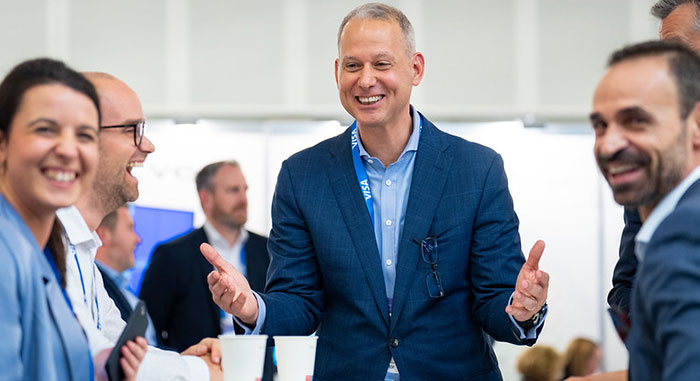 Again we will offer media unparalleled opportunities to learn about the latest innovations and products in the business travel industry and to hear first-hand from the professionals who manage business travellers across the globe and the vendors that make safe, productive and cost-effective travel possible. GBTA offers complimentary press registration. Learn More >.
Contact  Nikki Stimson, PR & Communications – EMEA for more details on email nstimson@gbta.org
GBTA Europe Partner Associations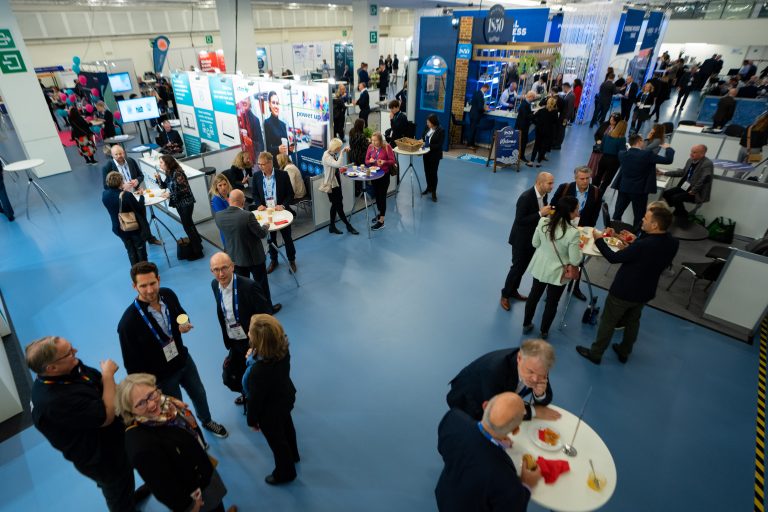 Showcase your organisation at the GBTA business travel conference in Europe.​
Exhibit to engaged business travel professionals. Learn more about this unique opportunity to launch new products, reconnect with current clients, increase awareness of brand offerings, and generate new leads.
Stay current by using the hashtag #GBTAVDR23
Download a social banner and some suggested copy that you can use, amend and post freely on your social media channels. And make sure you tag  @GBTA Europe

Follow us on our social media
"Great event, was fun to be there. See you in Brussels!"
"Great event, was nice to finally meet up again. Good content and sessions. Well done. Thanks for stepping back into what used to be "normal"
"I thought the event was extremely well organised. I felt totally 'safe' with the majority of folk wearing masks as they navigated the expo and breakout sessions. The food was amazing and never in short supply."
"It was great event. A good start to our return to travel."
"Just want to say thank you to make this happen. Great to see colleagues and suppliers in person again"
"Thank you so much. It was a great and safety event. Good work, GBTA :-)"
"Wonderful event and important signal for a new start after the pandemic."
"Participation was worthwhile. It is particularly important that we as an industry stay in touch and exchange ideas regularly."