Getting to Grips with Ground
Wednesday 9 November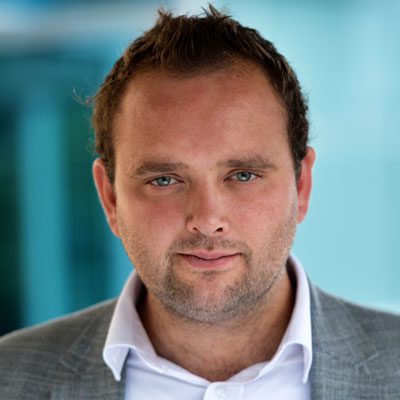 European Head of Mobility Innovation, Local Policy and Partnerships, Enterprise Holdings
As Head of Mobility Innovation, Local Policy and Partnerships, James Lancaster is responsible for working with Enterprise Holdings' five European corporate markets in their development of new mobility services in partnership with local governments and transport authorities. He works to scale up successful initiatives in the UK and expand them across the company's European markets to facilitate Enterprise's growth as a provider of municipal mobility services.
James joined Enterprise in 2017 to establish the company's UK and Ireland Government Affairs department, where he led the development, management and delivery of the team's public affairs strategies across national and devolved administrations.
During his time at Enterprise, James has been involved in extensive conversations with national and local government about the implementation of clean air zones and the transition towards Mobility as a Service and transport on-demand. He has also worked closely with several leading transport and insurance trade bodies.
In 2018, James established the Urban Mobility Partnership which he now chairs and was successful in securing more than £90M in funding for UK cities to promote sustainable travel. James has been a political commentator on television and radio and has written for several outlets including the Daily Telegraph.