Opening Keynote
Wednesday 9 November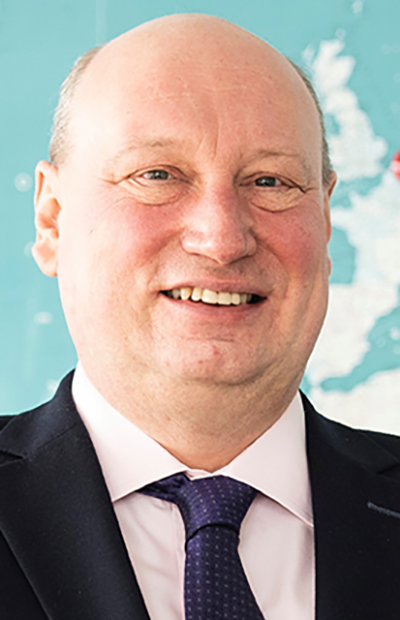 Director-General for Mobility and Transport, European Commission
Henrik is 52 years old, an economist by training and holds degree from TalTech (Tallinn Technical University). He has also studied in Aarhus University in Denmark.
He held various positions in the Estonian Government Office between 1995 and 2004 and was mainly responsible for coordinating the work for the Estonian accession to the European Union, working directly with the Prime Minister.
In 2001-2002 he was Minister of Economy.
In 2002-2003 he represented the Estonian Government in the Convention on the Future of Europe.
In 2004 he moved to the European Commission as Head of Cabinet of Vice President Siim Kallas. Vice -President Kallas' first mandate 2004-2010 dealt with Administration, Audit and Anti-Fraud while during his second mandate he was responsible for Transport.
From November 2013 he was Deputy Secretary General of the European Commission and represented the European Commission in the Committee of Permanent Representatives. On October 2015 he became Director-General for Mobility and Transport in the European Commission.
Throughout the years, he was been awarded for his work and engagement:
– the Grand Cross of the Lion of Finland by the President of Finland;
– Order of the White Star (3rd class) by the President of Estonia;
– Commander of the Cross of Recognition (3rd class) by the President of Latvia.
– Chevalier de l'Ordre du Mérite by the President of France;
– Order of Honour (Ordinul de Onoare) by the President of Moldova
In May 2014, the Estonian European Movement named him "European of the Year".
In September 2018, his alma mater "Tallinn Technical University" named him as the
"Alumnus of the year".
In August 2020, Hermes Air Transport Organisation awarded him the "Leader of the Year" award.
Married, one daughter.